52

nd

Street Jump - Swing Dance in Lincolnshire

52nd Street Jump (Caron and Steve Mason) © 2020
No content to be copied or used without permission. All rights reserved. Links | Contact

The Lincolnshire Swing Dance Festival is a new event for 2020. Held in Skegness, the event is a full weekend of swing dancing fun with workshops, dances and stalls. Whether you want to improve your skills, buy clothing and Cds, socialise or dance until you drop, this is an event not to be missed.


Workshops with Simon and Anna Selmon - 10am until 5pm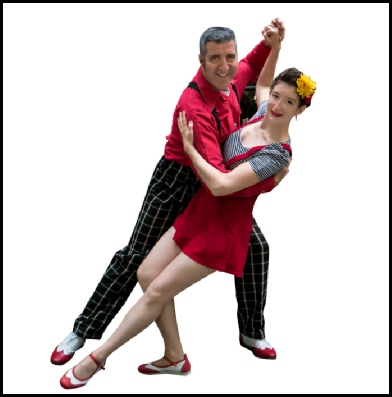 Simon & Anna Selmon are the UK's favourite Jitterbugs. The experts in getting you on the dance floor and looking and feeling as though you are dancing in a vintage movie.
Together, they bring a wealth of experience: they are best known for making difficult things seem easy and for bringing out the spirit and the fun of dance! Simon has over 30 years' experience in teaching Lindy Hop from London to New York, from Tokyo to Moscow including 20 years at the world-famous Herrang Dance Camp. He founded the London Swing Dance Society in 1986 and became a full-time professional Swing dancer/teacher in 1990. He has choreographed and performed for stage, film & TV including My Week with Marilyn, Swing, Foyles War and has appeared as the specialist expert in shows such as Dancing on Ice, the Apprentice, and the very first series of Strictly Come Dancing. He is a former UK & US Swing dance champion, World Lindy Hop Championship judge and currently writes a regular feature for Dancing Times.
Anna started working with Simon in 2012 and soon became one of the driving forces behind SwingdanceUK. She is a featured dancer in Simon's Journey Through Jazz Show and has performed on ITV's Paul O'Grady Show and for Prince William at Beating Retreat. She now runs her own all-girl chorus line troupe, the Diamond Girls.
There will be four workshops each lasting 80 minutes. Numbers for each workshop will be limited. A ticket allows you to take part in up to three of the workshops taking place. We will endeavour to allow you to attend the workshops of your choice but, as you can appreciate, some workshops may prove to be more popular than others and we can't guarantee that this will be possible. For this reason, you will be asked to rank the workshops in order of preference. We will then confirm which workshops you have been registered for along with the relevant times.
BALBOA - A workshop for improvers
Love dancing to faster music? Then Balboa could be the dance for you, although it can also be adapted to slower music. Originating from the Balboa Pavilion in Newport Beach, California, the dance became popular in the 30s and 40s. As a response to overcrowded dance floors, Balboa evolved as a close hold dance with shuffling footwork and a subtle lead/follow connection relying on shifting weight. In its pure form, the upper body remains very still, with most of the movement below the knees, however as the dance evolved into Bal Swing more kicks, open position and flash steps were introduced. Simon became hooked on Balboa in the 90s after taking classes with Jonathan Bixby and Sylvia Sykes who also introduced him to Maxie Dorf whilst on a trip to California. Simon & Anna are pleased to share their love of Balboa with you.
COLLEGIATE SHAG – The low-impact way to get started with this great dance
Often referred to today as 'Collegiate' Shag due to its popularity amongst 1930s college kids, Shag is currently going through a big revival. Lindy Hop was quite rare in the early 30s and only danced on the East Coast; most of America was dancing the Shag. Its reputation in the movies and competitions was as a crazy style, and suited to medium & faster tempo Swing music. However the dance was tamed by Arthur Murray for a wider and older audience (see www.youtube.com/watch?v=YTDe7_WoA7A). Tom Gallagher, one of the 8 dancers demonstrating the dance in this clip, was Arthur Murray's right hand man and taught Lance Benishek who was one of Simon & Anna's teachers. This class will be suitable for beginners and those who want to master the basics and some simple variations that will fit nicely into your Lindy.
FRAME, CONNECTION, BODY LEAD - A foundation with which your dancing can grow & grow
Advanced level understanding of compression, tension & tone leads to greater connection with any partner, which in turn leads to many more amazing dances! We pass on old school techniques from first, second & third generation of Lindy Hoppers that just work.
LINDY CRAM - How many Lindy moves can you learn in one workshop?
We will throw lots of moves and ideas at you in a short amount of time - the aim is not to make every move perfect but to give you lots of ideas and challenge your learning skills! We guarantee you will come away with plenty of new material to use next time you go dancing as well as better fluency in learning things fast.
Swing Ball with Kal's Kats and DJ Dr Swing - 7.30pm until late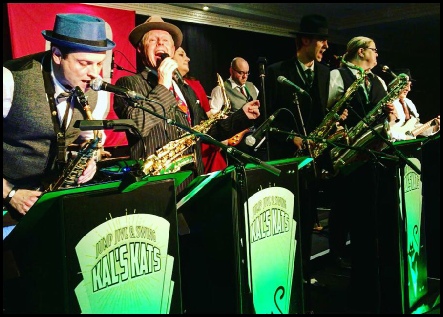 Kal's Kats are a hugely popular and vibrant jump jive and swing band who create a real buzz and party atmosphere.
With the fabulous vocals of Laura Brookes, the band will be playing a range of 1940's and 50's favourites which will keep you on the dance floor.
The band will be supported by our very own DJ Dr Swing. You can expect to hear your favourites in swing and rhythm and blues as well as some social dances and the occasional stroll.
We encourage you to dress up to the nines and enjoy the party.

Tea Dance with DJs Dr Swing and Major Swing - 1pm - 5pm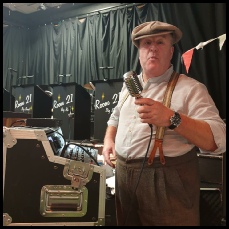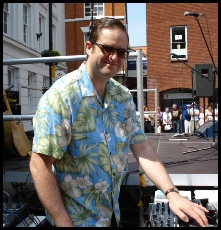 Two of Lincolnshire's most recognised and respected Swing Dance Djs, Dr Swing and Major Swing will be keeping you entertained and dancing while the hotel will keep you supplied with free tea and coffee. They have many years of experience between them and you can expect to hear only the best in vintage music. They will ensure you can enjoy all your favourite social dances and strolls in addition to your swing dance favourites.
Tickets include sandwiches and scones plus plenty of tea and coffee. Alcoholic and soft drinks will be available from the bar.

The Grosvenor House Hotel,
1 North Parade,
Skegness,
PE25 2TE
If you wish to arrange accommodation at the hotel, please call them directly on 01754 763376 and tell them that you are attending our event. This will secure you the reduced room rate of £35 per person including breakfast.
Alternatively, there are many options for hotel rooms in Skegness including a Premier Inn close to the Grovesnor House Hotel.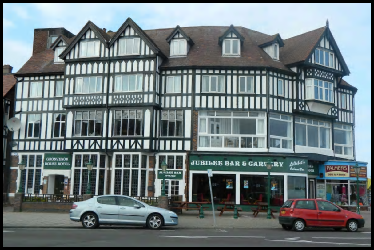 Tickets can be purchased directly from us at our classes and events.
Alternatively, call us on 01507 463130 and ask us about other ways of paying for your tickets.
Whole Weekend (up to 3 workshops, Swing Ball and Tea Dance) - £50
Swing Ball - £15 (Limited Availability)
Tea Dance (includes tea, coffee, sandwiches and scones) - £15 (Limited Availability)
Don't miss out on being part of the first ever Lincolnshire Swing Dance Festival!